Autologous Serum Drops for Chronic Dry Eye Treatment
Autologous serum has been used as an eye drop to treat severe chronic dry eye treatments for a long time. We will be discuss some of the pros, cons and precautions with using autologous serum drops as dry eye treatment.
Autologous serum is prepared from one's own blood, which is more compatible with one's own tear composition. It also contain many of the proteins, growth factors that one needs to promote healthy cornea. Many people with Sjogren's are on or have been on autologous serum drop to treat their severe dry eyes. The preparation is often done in a compounding pharmacy and stored in bottles for application.
Bacterial Contaminationof Autologous Serum Drops
Derived from biological fluid (blood) autologous serum naturally has a high protein content, potentially creating a media for flourishing bacteria. While a preservative could be added, its toxic effects could be harmful. Factors related to patient compliance ( storage conditions, contamination of the bottle tip to eye lids, dirty surfaces etc.) can often lead to eye infections. .

A 2013 study cultured bottles of autologous serum eye drops from 21 dry eye patients and found that close to 4% were positive for either bacterial or fungal growth even before the bottles were opened. 1 For this reason, the use of specialty sterilizing containers has been studied. Lopez-Garcia and colleagues2 compared bottles with adapted mechanical filters versus conventional containers. After 7 days of use, almost 30% of non-filtered, conventional containers were contaminated, whereas after 1 month of use, only about 2% of filtered containers were contaminated. Consider consulting with your compounding pharmacy about ways to improve sterilization in the bottles of autologous serum eye drops.

Plasma Rich in PRGF v.s. Traditional Autologous Serums Drops
Another approach is potentially using a plasma rich in growth factors (PRGF), as opposed to traditional autologous serum.3 While traditional autologous serum contains growth factors, neuropeptides, and vitamins that are common in the tear film, it can also include proinflammatory cytokines and immunoglobulins. Plasma, however, with an enriched platelet concentration (and with red and white blood cells removed) can also provide all of these beneficial growth factors and neurotrophic peptides but without the proinflammatory molecules. Only a few preclinical and clinical studies have been performed to date, all with positive findings,

Use of autologous eye drops for people with severe dry eyes can be life changing There is currently no standardized protocol for how it should be prepared, stored, dosed, or discarded. Education and compliance are a must for successful therapy.
Let TheraLife Eye restore your normal tear function and relief dry eyes with sustainable, long lasting tears that you produce.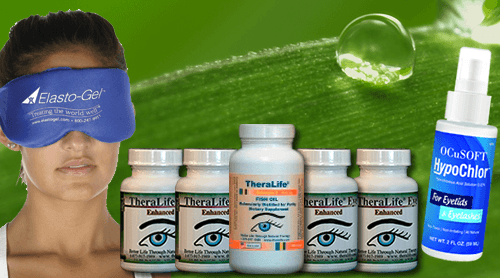 Price: $184.80, NOW DISCOUNTED to: $170.00. One month supply.
Call and talk to a doctor toll free 1-877-917-1989 US + Canada
International (650) 949-6080
email: info@theralife.com
1.
Thanathanee O, Phanphruk W, Anutarapongpan O, et al. Contamination risk of 100% autologous serum eye drops in management of ocular surface diseases.
Cornea
. 2012;32(8):1116-9.
2. Lopez-Garcia J, Garcia-Lozano I. Use of containers with sterilizing filter in autologous serum eyedrops.
Ophthalmol
. 2012;119(11):2225-30.
3. Anitua E, Muruzabal F, Tayebba A, et al. Autologous serum and plasma rich in growth factors in ophthalmology: preclinical and clinical studies.
Acta Ophthalmol.
2015;93:e605-14.